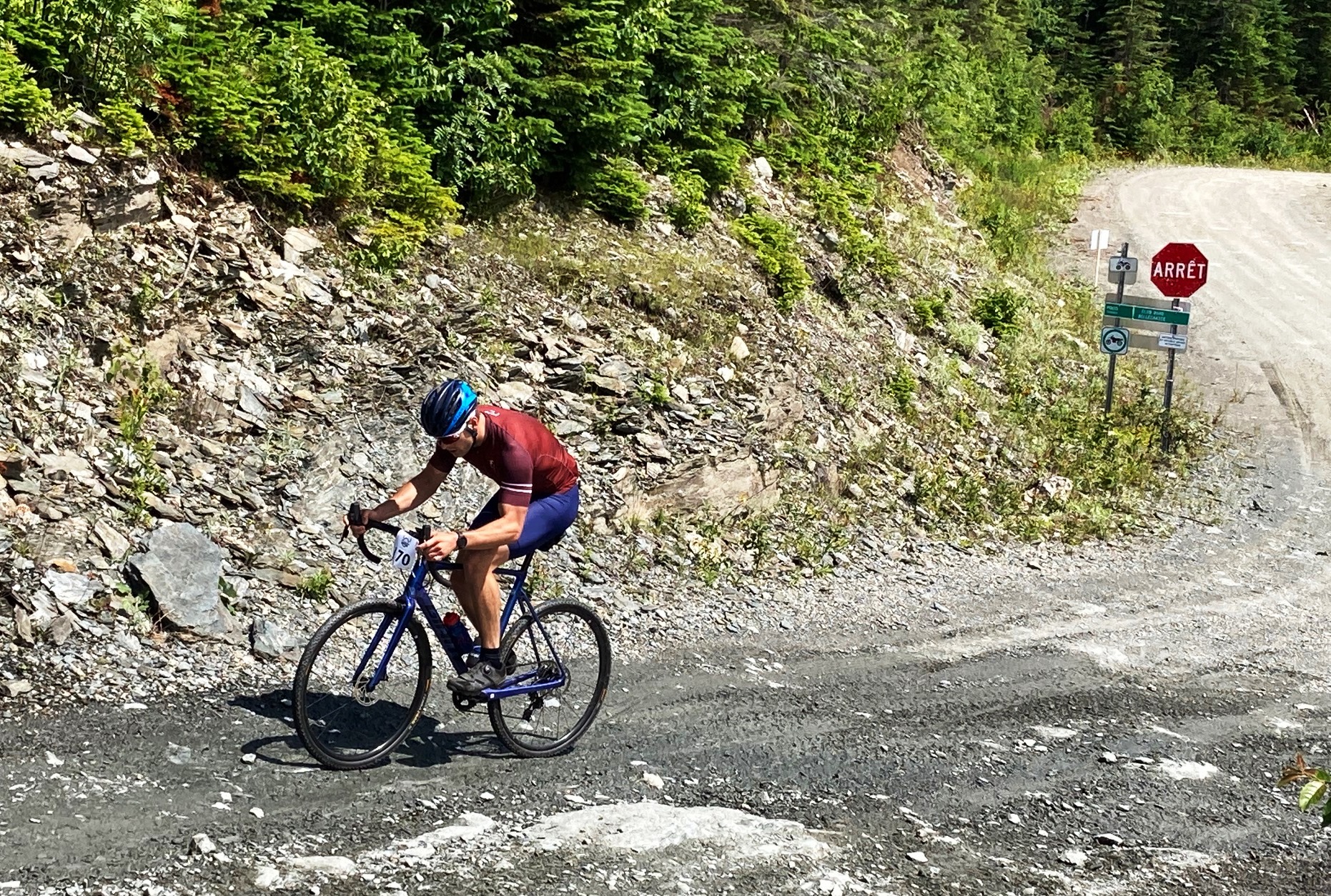 Buckland on gravel
---
The summer gravel challenge
July 8-10 weekend 2022
8 years ago, the organizers of La Buckland sur Gravelle roamed the Bellechasse-Etchemins region on their cyclocross. We explored the different sectors, the different routes. We quickly realized that behind each of the gravel hills was another equally spectacular one! We quickly understood that we had to introduce the region the our gravel community.
In 2019, we decided to put together an unforgettable gravel ride. Departure from Buckland, climb up the wind farm, head to St-Luc, agricultural sectors of St-Léon and small detour to St-Sabine. This route will let you discover rocky, wooded, agricultural landscapes and breathtaking views. We know that the route we build each year is not easy, but that is why you are coming back and that will make you come back! Our gravel ride is a big challenge.
The events

June 4, 2022
The gratitude
The day after the official announcement of the 2022 route, we are organizing a group ride for everyone to show the new and challenging section.
July 8, 2022
The rise of the Micro de Bellechasse
The day before, measure yourself against the biggest climb and once at the top enjoy a refreshment from the local Brewer La Bellechasse
July 9, 2022
The Big and Small Buck
The queen event of the weekend. Probably your summer's challenge, the little and the big buck will test any rider
July 10, 2022
The hangover ride
Invitation open to all. Bring your GPS and your friends and enjoy a relaxed and friendly ride
NEWS 2022
---
Since our first edition in 2019, we've been working to improve the La Buckland experience. We are always listening and incorporating your ideas and comments. Here are some of the new features:
New section in the Parc du Massif
Camping on the site (you must reserve)
Animation at the finish line that will continu until the evening
Grilled cheese station on the course
What to expect
An atmosphere of gravel "race at the front, party at the back". Elevation and breathtaking landscapes Support throughout your adventure Multiple aid stations Entertainment at the finish line A full weeked of gravel activities And sore legs on sunday.